Associate Professor |  International Baking & Pastry Institute  |  College of Culinary Arts
Providence Campus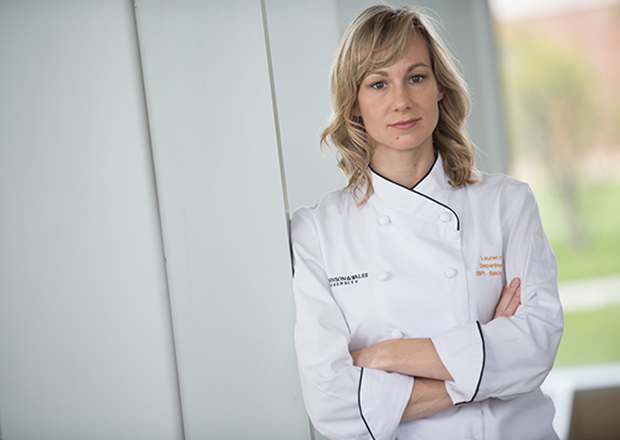 With a solid foundation in classical pastry and pipeline to emerging techniques and trends, Lauren V. Haas' passion is educating students and pastry professionals in the art and science of pastry. In 2018, she was honored as one of the BAKE Twentyfive professional educators.
Prior to joining JWU, she honed her pastry skills at some of the country's most esteemed establishments, including the residence at the White House, Albert Uster Imports, the Hotel du Pont, the Inn at Little Washington, and CoCo Sala, a boutique chocolate bar and lounge in Washington DC.
Her work has been featured in So Good: The Magazine of Haute Pâtisserie, American Cake Decorating, and Pastry Chef. In 2016, Dessert Professional named Haas one of the "Top 10 Pastry Chefs in America." She is the U.S.A. technical advisor for John E. Koerner & Company's 100% Chef and MSK, and is a member of the Cacao Barry Ambassador's Club. 
M.S., Sustainable Food Systems, Green Mountain College
B.S., Baking & Pastry Arts, Johnson & Wales University
Expertise:
chocolate; farm to table cuisine; healthy desserts; modern gastronomy; showpieces; sustainability
Media Coverage:
11.2018 - Twentyfive 2018, bake magazine
06.08.16 - Sweet inspiration: Dessert Professional names top 10 pastry chefs in America, Epoch Times
02.01.15 - Cilantro Crunch Bar recipe, American Cake Decorating
10.01.14 - Strawberry Limeade Bites recipe, American Cake Decorating
07.01.14 - Top Pastry Chef, So Good...